Discover, inspire: creating the world of tomorrow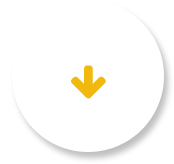 Education on the move
Your curriculum and teaching team are continually evolving. Academic Vision offers services that support this development, such as inspiring BKO-and SKO- programmes, (University-and Senior Teaching Qualification programmes)  curriculum design, workshops and didactic coaching.





Education for the future
Education has undergone changes to meet the demands of the 21st century. It is no longer sufficient to just prepare students for the roles and positions as we know now. Creativity, taking initiative and adaptability are important to function well in the complex and unknown society of the future.
Personal development, differentiation, academic skills and Social Media have been included in the curriculum. These developments call for action of everyone involved in education.
We assist colleges and organisations in their preparation of the education of the future.
Contact us for the possibilities
A strong didactic foundation
'Education is the lighting of a fire.'
The starting point for us is to ignite the flame for education among directors and teachers. By doing this they can pass on the torch to students with passion and confidence. Our programmes always consists of knowledge development, self-awareness and practical applicability. We offer inspiring didactic programmes, short and powerful workshops and didactic coaching. Examples of themes are:
A sustainable curriculum
Establishing a solid curriculum means teamwork. The foundation lies in the common vision on education and mutually agreed attainment targets.
We assist colleges in developing a solid curriculum with everyone involved. From design on paper to implementation in the teaching practice. Think of services like:
Personal growth in education
Graduates who not only have developed their knowledge, but have also become aware of their qualities and talents. Students who have discovered which merit they would like to contribute to the community and which skills they need for this.
This calls for personal development or Bilding in education.
We design and facilitate programmes, trainings and workshops for students regarding personal development and effectiveness, for example:
Customised consultancy and coaching
What is your most important wish or need now?
We, members of Academic Vision, are all well-acquainted with higher education and would gladly help you to realize your wishes and needs. Whether it is about the biggest curriculum change, an audit, or accreditation or a development programme for directors or teachers.
Our high evaluation scores show that our customised programmes answer to the needs accordingly.
Contact us for the possibilities
Check our support in the field of Leadership and Organisation.