Aware of who you are and effective in what you do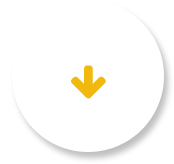 Leading in leadership development
Whether it is about coaching leaders or inspiring personal leadership of staff and students, Academic Vision, with its experience, has been the leading expert in the field of leadership development for many years.





Conscious and inspired leadership
Continuous changes and the enduring development of people within the organisation, demand a leadership style with a high level of self-awareness, empathy and inspiration.
We coach leaders and managers in their cultivation of the capacity to coach and assist others in their growth as a human being and professional.
Individually with leadership coaching and in groups with programmes and workshops.
Organisation in motion
We coach colleges and organisations to grow together in order to build a firm foundation for the future of higher education. Creating environments full of energy and ideas. Instrumental are themes such as self-control, regard for the well-being of staff and leadership development.
Based on your wishes, we assist colleges and organisations in their further growth and development, for example by facilitating mission-vision and strategy meetings, project coaching and organisation consultancy.
Think of programmes such as:
An inspiring directors team
A well-functioning directors- or management team is essential for the adaptability and success of an organisation. We assist directors and managements to minimize barriers and strengthen commitment and collaboration, raising synergy and effectivity to a higher level.
For this we are happy to set up a programme that is customised to your specific wishes.
Leadership for everyone
The time in which leadership is exclusive for directors belongs to the past. Mutual accountability and shared leadership create resilient and successful colleges and organisations.
With our expertise in leadership in education we offer leadership development for everyone: from students to directors. This way everyone can develop themselves in order to contribute to the greater good of the colleges and organisations.
Some examples are: Leadership programmes, Education modules and workshops Personal Leadership and Effectiveness.
Communication and collaboration
Teams with a heart for the organisation and for each other. That is what we believe in. Teams in which we see each other's qualities and bring out the best of each other. Only then is synergy possible and will goals be achieved quicker.
We are specialists in the field of collaboration and communication and know what is needed for a team to excel with commitment and passion.
For this, we provide workshops like Appreciative Inquiry, Nonviolent Communication (NVC), Theory U and Deep Democracy, with which we strengthen the collaboration, communication and decision-making of boards and commissions.