Room for one's growth and development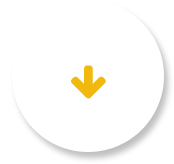 Heart for the organisation
Ranging from burn-out prevention and culture change, individual coaching and team coaching. Academic Vision offers a wide range of workshops and services to contribute to a vital, pleasant and successful educational organisation.





21st century organisation
'A great place to learn and grow for everyone.'
Reinventing Organisations, Self-Control, Deep Democracy and Theory U are some of the many organisational developments that are embedded in our society.
People, education, leadership, science and organisations develop at such a fast rate that new theories, philosophies, methods and techniques are born at a similar pace.
Are you ready for the next step? Academic Vision would gladly offer assistance.
Contact us for the possibilities 
Happy and ambitious staff
Happy students, teachers and staff perform better, according to scientific studies and evidence from workplace. Motivation and creativity increase and sick leave decreases.
Still, we see a high percentage of people with symptoms of stress and burn-out in higher education.
How do you create an environment where people are happy and ambitious?
We offer coaching in promoting a working environment, with focus on not only results in education and research, but also on one's well-being, happiness and health, for example:
Passionate and successful teams
Teams with a heart for the organisation and for each other. That is what we believe in. Teams in which we see each other's qualities and bring out the best of each other. It is only then when synergy and co-creation emerge.
We are specialists in the field of collaboration and communication and know what is needed for a board, a team or a commission to excel with commitment and passion.
Think of services like:
Development culture and organisation
More accountability and ownership. More pro-activity. More openness, transparency. Trust and space...
Focus on organisational culture is important, but developing or transforming the culture have not always been an easy job.
In our culture programmes, we bring directors, teachers and students together in order to attain understanding and acceptance of each other's experience, convictions, needs and ideas. Working in an organised and durable way to realise the desired working culture. We offer:
Customised consultancy and coaching
What is your most important wish or need right now?
Whether it is about development of directors, teachers, or students or enhancing staff commitment. Whether it is about burn-out prevention or strengthening the collaboration and performance within a team or department.
Our offer is never a standard formula.
We would gladly listen to your specific wishes and needs and devise a coaching programme attuned to these specifics.
Contact us for the possibilities
Check also our support in the field of Leadership and Education.